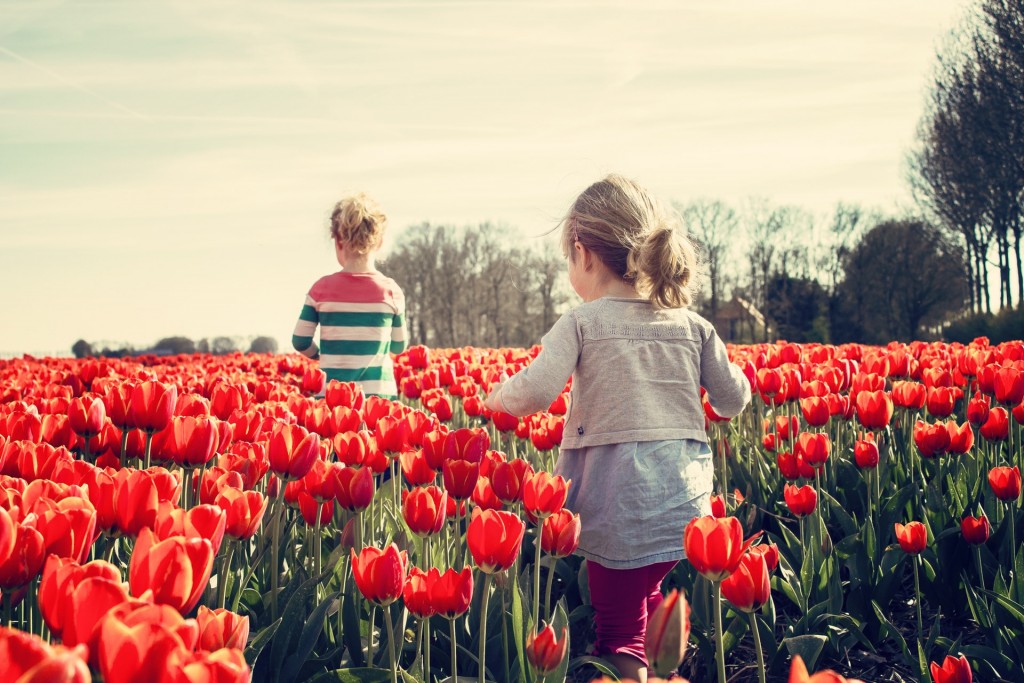 Children are born with a sense of wonder and an affinity for Nature.  Properly cultivated, these values can mature into ecological literacy, and eventually  into sustainable patterns of living." Eco warrior, Zenobia Barlow's words eloquently describe what is arguably the very first step towards instilling an interest in the environment in children: time spent in nature. Unless children learn to see the land as part of them, the setting for beautiful memories and a place in which to discover the wonders of the Planet, sustainability can seem like a distant idea. Once children begin to experience nature's majesty 'in the flesh', we can then heighten their appreciation of it by adding a few fun activities into the picture.
Creating Art
If your child is not used to being out or is passionate about gadgets and computers, nature can seem like a distant, or 'slow' way to spend time. Therefore, providing an activity that keeps them 'fully immersed in the moment' is a great way to get them to look forward to spending time out. In addition to drawing people, kids can capture the beauty of what they see around them – trees, flowers, insects. If they live in an area with wildlife, drawing animals is an excellent way to talk about the many problems so many animal species are facing because of global warming and climate change.
Keeping Bees 
Beekeepers in Europe and in the U.S. have reported hive losses of 30% or greater. Bee populations across the globe are in decline, with many species going into extinction in some areas. As noted by EarthDay.org, bees are a crucial species that many other species are dependent on. So many food sources, including fruits, nuts, berries, and seeds, rely on insect pollination. If your children are mature enough to help you care for bees, why not become amateur beekeepers? If you aren't willing to make the big commitment this takes, you might still like to foster bee survival by growing native plants and shrubs, to help rebuild natural ecosystems in your neighbourhood?
Joining the Community 
In order for sustainability to work, it's got to be a community effort. Find out what is going on in your area and sign your family up for pro sustainability activities. These can include beach or forest clean-up days, tree planting days, fundraising or walks for the environment, etc.Taking part in group activities will show your children that other families and children are concerned about the state of the Planet. It will also highlight the importance of fighting for change through actions, not just words.
Growing an Aeroponic Garden 
If you have free space on your balcony or terrace, why not show kids that it is possible to grow beautiful, delicious vegetables while saving 95% of water? If you haven't heard of aeroponics yet, it might be time to get started with your research. Aeroponics involves growing produce in aeroponic towers. These save up to 75% of space yet deliver a 50% crop yield increase. A tower requires just one square metre of space yet can grow over 40 different plants at once.
Getting children interested in sustainability is something our Planet depends on. Rather than making learning an esoteric, cold process, however, why not get your kids 'into the thick of it' by giving them more opportunities to interact with nature and take part in saving it? From buying an aeroponic tower to growing a few native plants, there are many ways you and your children can make a difference.
Writer: Sally Keys is a professional freelance writer with many years experience across many different areas. She made the move to freelancing from a stressful corporate job and loves the work-life balance it offers her. When not at work, Sally enjoys reading, hiking, spending time with her family and traveling as much as possible.