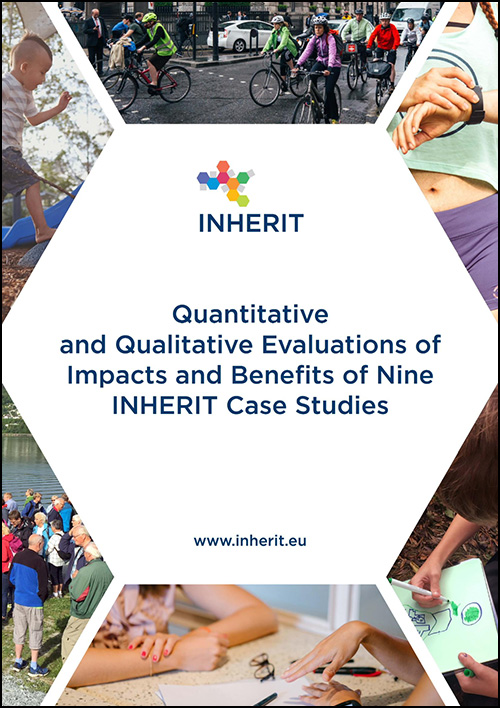 The INHERIT report Quantitative and Qualitative Evaluations of Impacts and Benefits of Nine INHERIT Case Studies documents the findings relevant to potential impacts and benefits of nine case studies for health, equity and a more sustainable environment. It uses a mixed method approach with quantitative methods augmented in some cases by written responses to survey questions, or by focus group discussions on impacts, as appropriate.
Each case study evaluation was led by a different INHERIT partner. In each case, partners formulated the research design appropriate to their case studies and the associated research questions identified within the framework of INHERIT. The coordinating partner, University College London (UCL), developed an evaluation framework to suit the range of case studies examined for impacts and benefits, the case specific logic models developed, and the research questions identified.
The nine chapters describe the impact evaluations and findings from the nine case studies using the following format: Background; Overall aims; Context; Research Questions; Methodology; Results; Discussion; Limitations; Learning points for future research; Learning points for potential scale up and transferability.